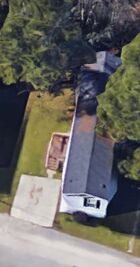 Creekside of Summerville was the location in which Grandpa's New Trailer was located. People often speculated that the trailer was located in Shannonwood of Moncks Corner, but the trailer is actually located in Creekside, and was never moved as shown in Michael's video BRIDGETTE VS TINA! . Notable residents include Tina Dandridge and Cindy Malony. Creekside was also the trailer park that Bridgette grew up in.
Grandpa's move
Grandpa moved here in 2012 after Boeing evicted every resident from Trailwood. Angry Grandpa lived on Jeanette Circle, with Tina Dandridge's trailer right behind his place. Grandpa moved out of Creekside in July 2015 after Michael bought AGP his New House.
Community content is available under
CC-BY-SA
unless otherwise noted.