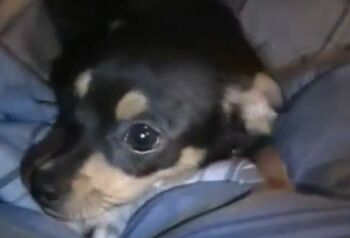 Rocky Green is a chihuahua who most likely is owned by Angry Grandpa and Tina. He's a minor character and is often secluded in Angry Grandpa's room or somwhere away when Michael's filming. He has only been in 2 episodes, the least of any character.
Description
Rocky is commonly seen from the Video "Tina Sleeps in Dog Crap," where the mistake is made of either letting him sleep in the bed or not taking him outside before going to sleep. He can be aggresive when playing with Lazy, and a video of them fighting is located on LazyAndRocky channel.
Appearances
Very few ones, mostly on TheAngryGrandpaShow when Michael films in Angry Grandpa's room. Two notable examples are Sex Walk-in and the aforementioned Tina Sleeps in Dog Crap. It is likely that when Tina and AGP got divorced, she took Rocky with her. He has not appeared in years.
Community content is available under
CC-BY-SA
unless otherwise noted.